Projects
Mano Amiga Shelter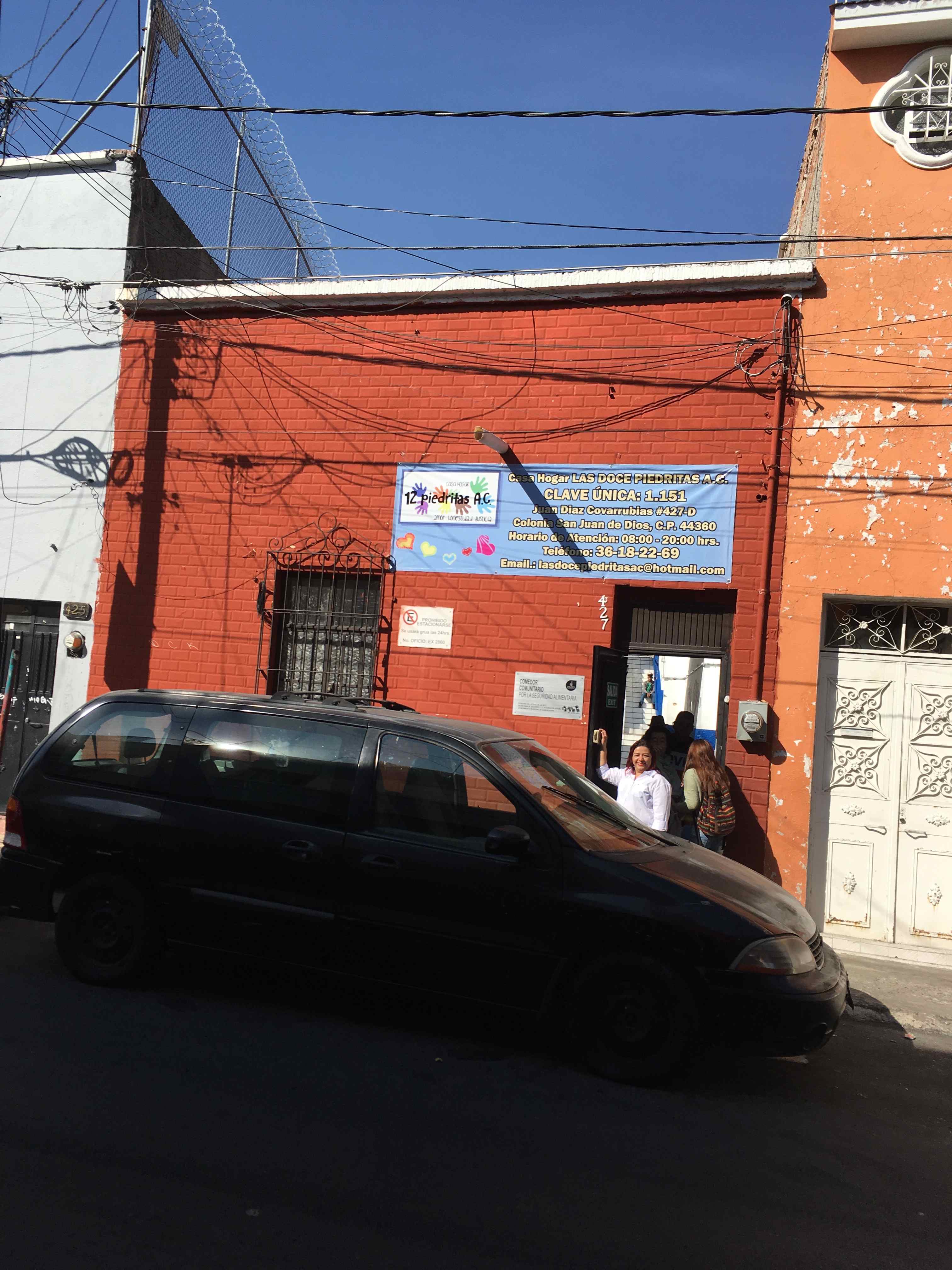 Mano Amiga shelter is a home away from home for cancer patients receiving treatment in Guadalajara, Mexico. Up to 80 patients and caregivers receive housing and meals free of charge during their stay. The facility is run by volunteers and funded by donations.
Our Rotary District clubs have funded many projects over the years including commercial laundry equipment, kitchen appliances, and solar panels.
After over 20 years, the metal beds needed replacement. Donations from individuals and Rotary Clubs of Sebastopol Sunrise, Rohnert Park-Cotati, Del Norte Sunrise, Eureka, and Rossmoor provided funds to replace 40 beds.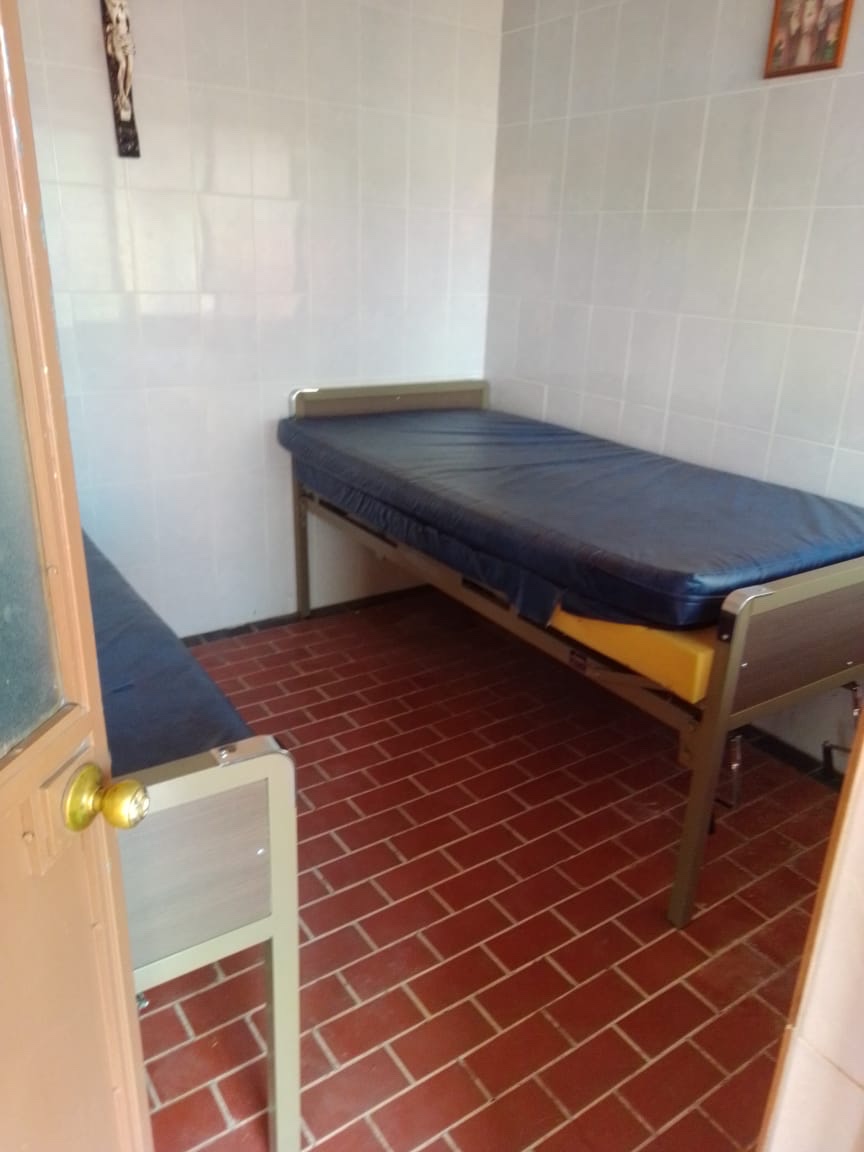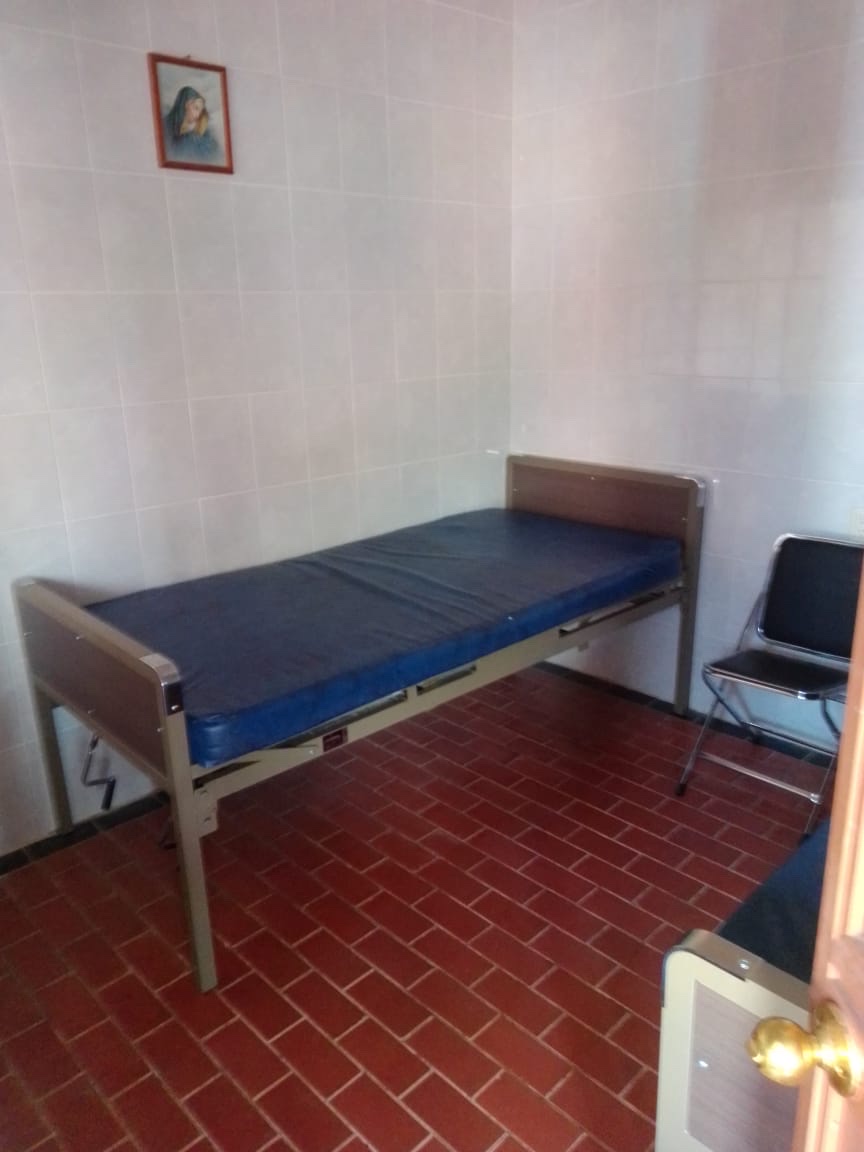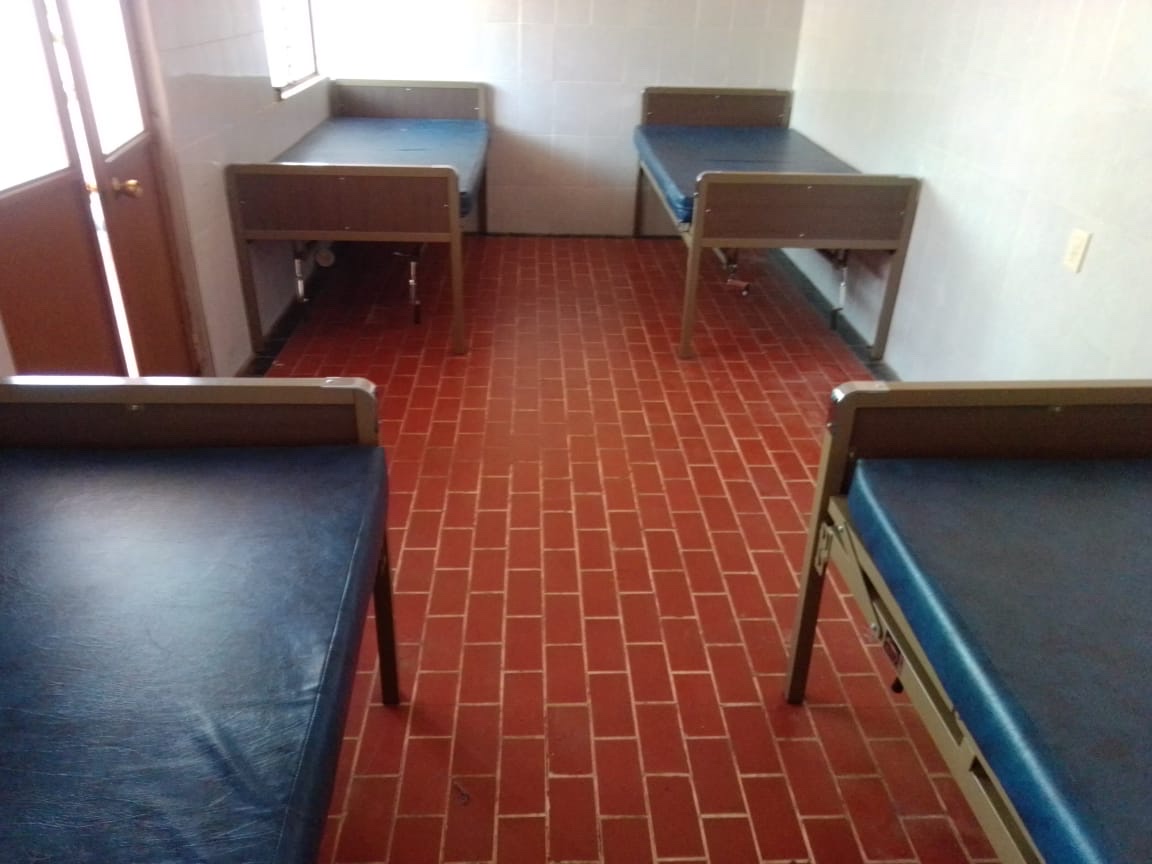 Okwalloagabo Agriculture Project
Our club has worked with the Rotary Club of Lira and Okwaloagabo Village in Uganda for several years developing a demonstration training farm to help improve both the quality of food crops grown and animal husbandry. The villagers learn composting, fertilizing with manure, tree fruit management, water conservation, and other techniques that improve crop yields. The village was almost self sufficient until several families returned due to Covid in the cities. Our club supplied funds for emergency food to supplement the locally grown crops and feed the expanded population.
Click any thumbnail for a larger view
Water filtration system - La Cuesta, Jalisco
3 photos from our January visit to our club's District Grant project in La Cuesta, Jalisco.
The project, along with the Rotary Clubs of Rohnert Park-Cotati, Petaluma Valley, Guadalajara Alamo, and Guadalajara Provendencia, provided a water filtration system to a remote community of over 1,200 families in La Cuesta, Jalisco . The municipality constructed the building to house the new equipment. A cooperative was formed to operate and maintain the equipment on a sustainable basis. Members of the cooperative can now purchase a 5 gallon bottle of clean drinking water for 7 pesos (roughly 35 cents).
Laguna High School Greenhouse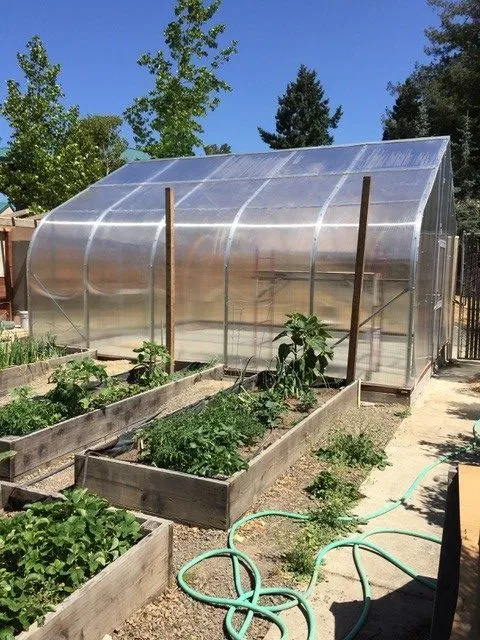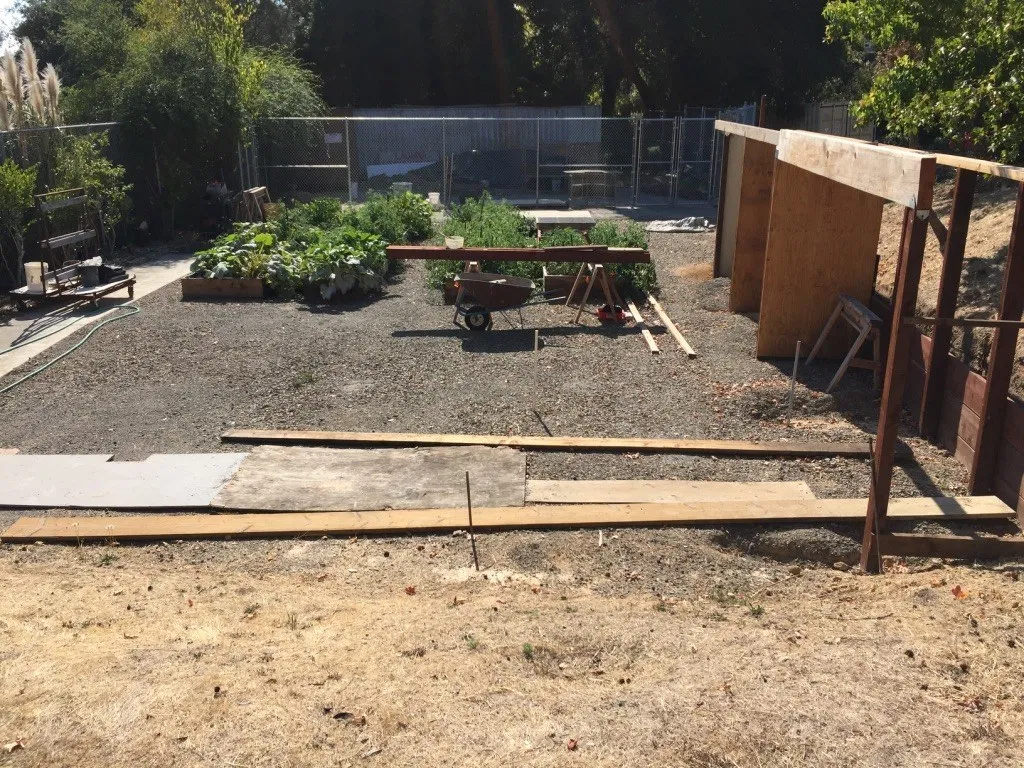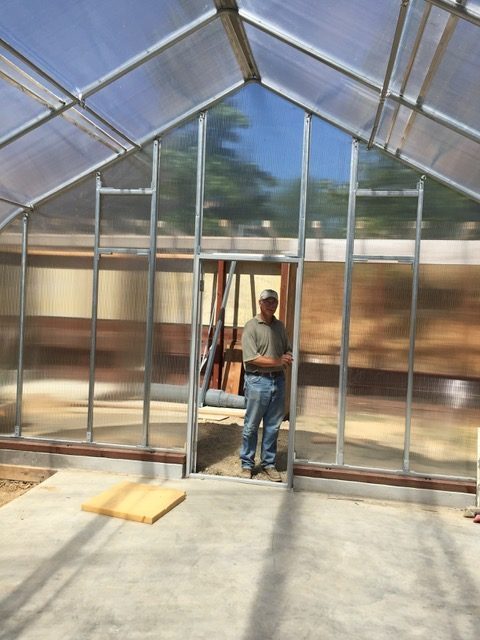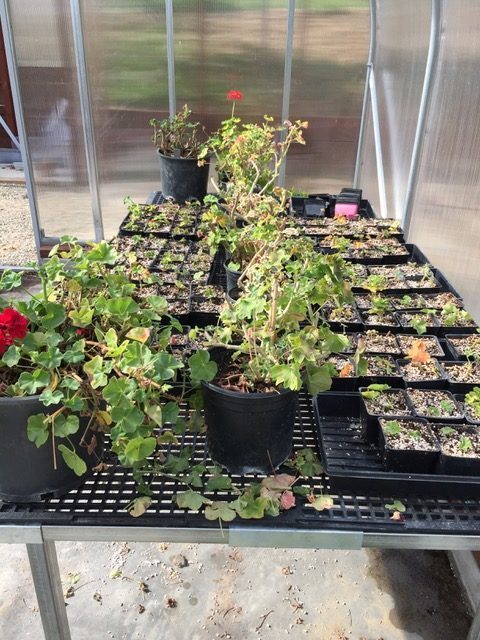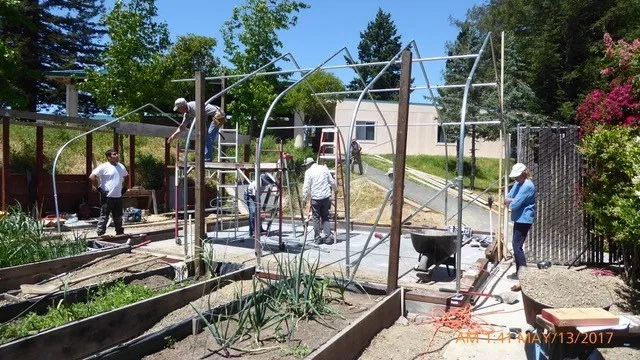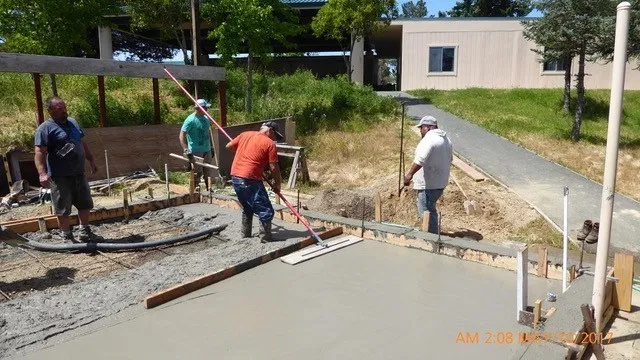 Click any thumbnail for a larger view
The Rotary Club of Sebastopol Sunrise is spearheading a project to build a greenhouse for the students at Laguna High School in Sebastopol, CA, USA.
To the right is a picture of the greenhouse. It is a perfect site for a greenhouse that will support many of the agriculture projects that have been ongoing at the school for some years.
THANK YOU! – We raised $8,500 and completed the project funding. Another example of Rotarians working with the community.
Dictionaries for Third Graders
In 1999, in a major expansion of its literacy program the Petaluma Rotary Club decided to give a quality dictionary to every third-grader in Petaluma. Funds for the program were raised by conducting an annual season of Friendship Feasts. These feasts are dinner parties, hosted by Rotarians in their homes and attended by fellow Rotarians. Neither host nor guest chooses the other; guests are assigned to maximize new acquaintances and friendships. Guests pay a reasonable price for the evening; all money collected goes to buy the dictionaries.
Click any thumbnail for a larger view
The dictionary program proved to be a popular one. The other Rotary Clubs in Petaluma soon joined in and then the program spread throughout District 5130, an area stretching north from Petaluma to the Oregon border. The program has grown every year and today includes about 100 Rotary Clubs from Hawaii to North Carolina. During the 2005-2006 Rotary year the program distributed approximately 30,000 dictionaries.
Annual Holiday Dinner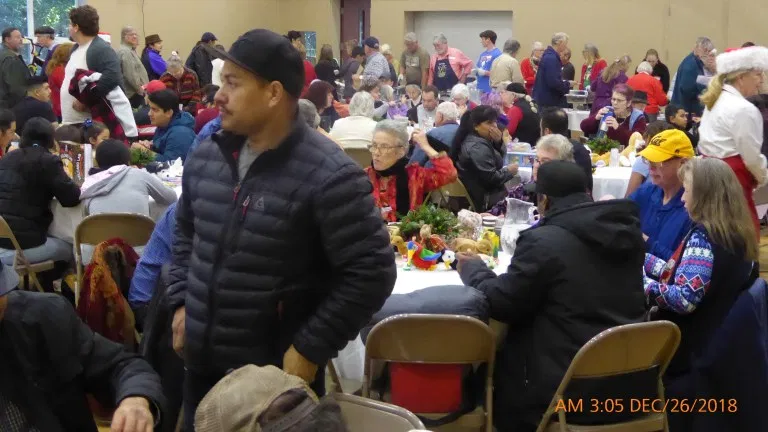 Annually on Christmas day, Rotarians and guest volunteers gather to serve meals and provide presents for many local families. This year we served and delivered over 700 meals to people attending our Holiday Dinner. We gave away piles of toys that were so graciously donated.
If you would like more information or would like to volunteer to help with this event, contact Kathy Rogers.
Backpack Lunch Program
This is a joint project of the Rotary Club of Sebastopol Sunrise and the Rotary Club of Sebastopol. We feed 48 families with a bag of staples, typically six to eight different items including fruits and vegetables every Friday of the school year.
The food is delivered by volunteers from the Food Bank, we unload it and pack it into grocery bags which are then picked up by children or their parents during a 2 hour period every Friday afternoon. The volunteers are retired teachers from the local district. It took several months to get the program going, and now we quickly distribute the 48 bags
Community Grants
The Rotary Club of Sebastopol Sunrise Community Grants Program provides funding for special projects and/or improvements that are of a one-time nature rather than ongoing operational or consumable costs.
We welcome applications during our grant application period each year. If we do not fund your project this year you are welcome to apply again during the next grant application period. Community Grants applications are currently closed.
For questions about our Community Grants Program, please contact Judy Rice.
The Rotary Club of Sebastopol Sunrise provides many community services that are possible as a result of fundraising events throughout the year. Since its founding in May 1997, the Rotary Club of Sebastopol Sunrise has made contributions to our local community through our Community Grants Program.
Previous grant recipients include:
Sebastopol Senior Community Center
Pine Crest School Playground Improvement
El Molino High School Programs: Culinary arts, photo department, woodshop department
Analy High School Programs: Speech and debate team, English department, Project graduation, Analy Band, Portable Stage
Occidental Volunteer Fire Department
Sonoma County Juvenile Justice and Delinquency Prevention Program
Sebastopol Center for the Arts
The Middle Way
Sebastopol Teen Center
Sebastopol Community Center
Sonoma County Wildlife Rescue
Sonoma County Head Start
Sebastopol Chamber of Commerce
Forestville Firefighters Association
Occidental Volunteer Fire Department
YMCA California Odyssey of the Mind
West County HealthCare Foundation