Members
Club Officers, Committee Chairs, and Leaders
Jennifer Strong
District Governor 2022-2023
Diana Curtis
President 2022-2023
David Mark-Raymond
Past President 2021-2022
Kathleen Rogers
Membership and President-Elect
Jerry Meshulam
Club Treasurer
Michael Fels
Club Secretary
Gazdowicz Joe
Club Service
Keyser Robert
Youth Services
Bill Sauber
Rotary Foundation
Dan Needham
Community Service
Brian Bauer
Vocational Services
Oneko Joyce
International Service
Michael McGlothlin
Past Presidents Council Representative to the Club Foundation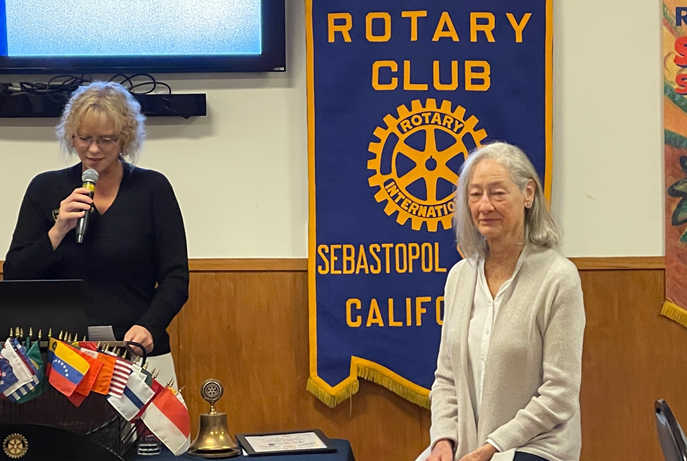 October 19 2021 - Mary McClary was inducted by District Governor Jennifer Strong.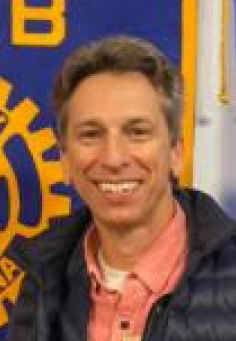 November 17 2021 - Joe Gazdowicz inducted new member John Grech. Jerry Meshulam will be John's mentor. John is a history, geography, and government teacher at El Molino High School, and is the Interact Advisor. John has travelled with students to 21 countries, and has a Master's Degree in journalism.
We are delighted to welcome our newest members, Ana, Henry, Richard, Joyce and Marnie, to the Rotary Club of Sebastopol Sunrise!
| | | | | |
| --- | --- | --- | --- | --- |
| Ana Booker | Henry Alker | Richard Ruge | Joyce Oneko | Marnie Tattersall |
Past Presidents
Bruce Campbell
1997-1998
Joe Gazdowicz
1998-1999
Kathryn Graham
1999-2000
Dan Needham
2000-2001
Sam Crump
2001-2002
Julie Kidd
2002-2003
Michael McGlothlin
2003-2004
Terry Kelley
2004-2005
Linda Johnson
2005-2006
Jim Goodenough
2006-2007
Helaine Campbell
2007-2008
Ron Cutler
2008-2009
Rod McAulay
2009-2010
Linda Sinkay
2010-2011
Jerry Meshulam
2011-2012
Vicki Johnston
2012-2013
Ken Brandt
2013-2014
Gail Thomas
2014-2015
Mikel Cook
2015-2016
Scott Hensey
2016-2017
Sauber William
2017-2018
Matt Witteman
2018-2019
Laurie Darling
2019-2020
Barbara Barney
2020-2021
David Mark-Raymond
2021-2022