| | | | |
| --- | --- | --- | --- |
| The Rotary Club of Sebastopol Sunrise | | | "Service Above Self" |
Calendar
Weekly Rotary Club Meeting
Most Rotary Clubs meet every week. The Rotary Club of Sebastopol Sunrise meets for breakfast every Wednesday, except when the Club is rarely "dark". The footer of every page on this website has the time and location of the meeting. Guests are welcome. As of April 13 2020, the cost of breakfast is $17.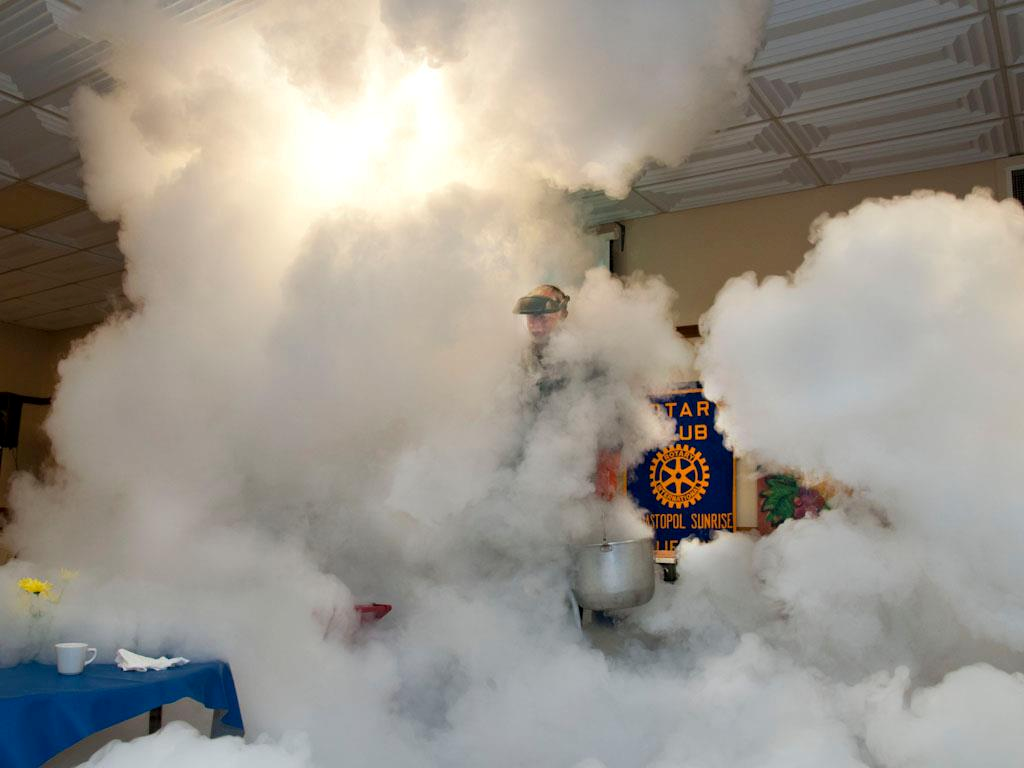 We're an explosive Rotary Club. Steam from a demonstration by our Club's member, Wayne Britton, aka "Mr Wizard".
"First Friday"
We meet on the "First Friday" of almost every month for fellowship. This can be at a Member's home, local restaurant, or even the movies. As Rotarians, we become friends and have fun when in each other's company.
Monthly Rotary Club Board Meeting
Our Club Officers attend a Board of Directors meeting on the 3rd Monday of the month at 5:30pm. All Club members are welcome to attend. The meetings are hosted by Bill Schlutius at Coldwell Banker.
Rotary Club of Sebastopol Sunrise
PO Box 2481
Sebastopol, CA 95473

We meet Wednesday mornings
7:15am – 8:30am
Masonic Hall
373 North Main Street
Sebastopol, CA 95472